Our Excuse To Show Off Our Puppies
Page One
---
---
At Six Weeks, registered (owners picked some names themselves)
The Girls!

Miss Yellow
Barat Amber Flame (Flame)

Miss Dark Blue
Barat Amber Dawn (Willow)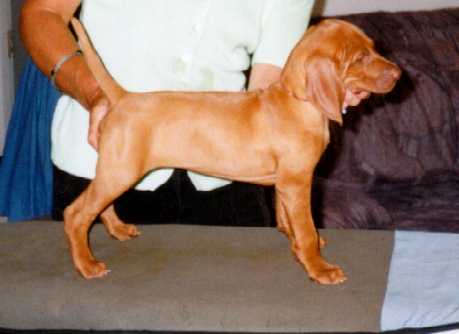 Miss Red
Barat Amber Ramoth (Ramoth)
---
The Boys!

Master Brown
Barat Amber Flight (Flight)

Master Purple
Barat Amber Jazz (Jazz)

Master White (li'l tuffy)
Barat Amber N Red

Master Light Blue
Barat Amber Prince (Prince)
---

Six born, one more yet to arrive!
---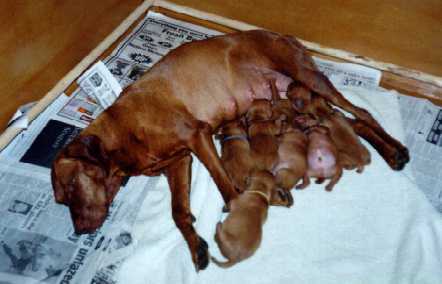 A few days later
---

Two mums?
---

Three mums?? or an extra puppy!!??!
---

Little Mister Brown (brown wool)
the runt of the litter, the noisiest, the first to walk and the bully
---

Miss Blue
---

Miss Yellow
---

Where's the whelping box gone and what's that green stuff!
---

That's ground down there
It looks (Yawn) fun!
---
Return to the Home Page
---